Song of Heyoehkah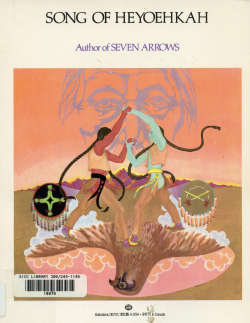 Abstract
"In this long-awaited second novel by the best-selling author of SEVEN ARROWS, Little Wolf, a follower of the Old Way, is the sole survivor of a village massacre. As he travels, his adventures mirror an inner search along the hidden pathways of the mind and heart.

Estchimah is a female shaman. Her path to self-discovery leads through dazzling worlds of natural beauty, dream landscapes, and the borderlands where these spheres overlap.

SONG OF HEYOEKHAH is a Vision Quest, a search for meaning, harmony, and balance that returns the reader to "the time of the Medicine Ways," "the place of imagination," and the very heart of human nature, in a compelling, unforgettable, and magical reading experience."--Amazon.