Little wolf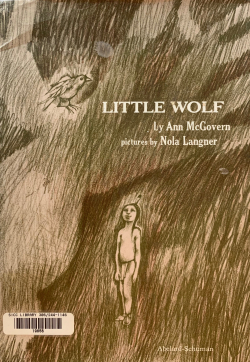 Subject
Indigenous peoples -- North America -- Juvenile fiction
Abstract
Here is the story of Little Wolf, a young Indian boy who will not hunt but brings home animals that cannot run and birds that cannot fly. he takes care of them and makes them well again, for his grandfather has taught him the secrets of the woods. About animals -- an about plants that grow in green, quiet places and make good medicine.
But Little Wolf's father is displeased. "You are brave," he tells him. "I have seen you wrestle with Big Knife. But what good is your bravery if you do not face the sharp antlers of the deer?" And the Chief of the tribe is displeased, because Little Wolf will not hunt for food like the other boys.
"How can I hunt?" Little Wolf asks himself as he watches a young deer bound into the woods. And a rabbit with a round white tail. "How can I be a hunter if I have to kill you?" But he proves his worth to the tribe in his own way.
Written with a compelling rhythm, this tender story -- with beautiful pictures by Nola Langner -- will charm the imagination of young readers.