Anthropology

People of Tetlin, Why are You Singing?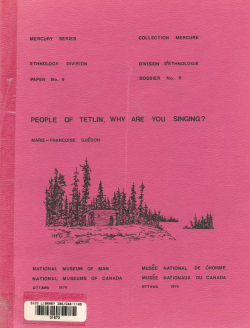 Subject
Tanana -- Social life and customs
Description
"A study of the social life of the Upper Tanana Natives whose life is based on matrilineal kin groups divided into two moieties. The apparent discrepancies between the different levels of their social organization are discovered to be a normal aspect of the social system." -- WorldCat.