Under the flag : Canadian sovereignty and the Native people in Northern Canada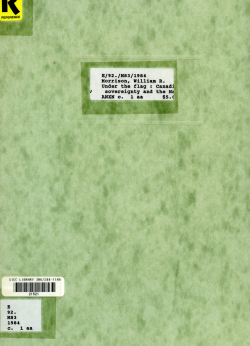 Subject
Indigenous peoples -- Canada -- Government relations
Abstract
"The right of Canada to exercise sovereignty over the northern regions of this country and its Native inhabitants is based partly on sixteenth-century European theories of Native rights and partly on the later British assertion that North America was terra nullius in which Native people had clear but limited title to the land. Yet it was not until the beginning of this century, after decades of indifference and neglect, that the Canadian government, fearful of rival claims, took steps to make real its theoretical authority over the Native people in northern Canada. This process occurred first in Yukon during the gold rush, then in the Western Arctic and Hudson Bay just after 1900, and finally in the Central and Eastern Arctic during and after the first World War."--Abstract.
Description
viii, 138 pages : illustrations, 1 map, portraits ; 28 cm.
Biblio Notes
Includes bibliographical references.