The vanishing race : selections from Edward S. Curtis' North American Indian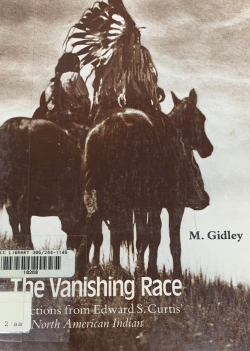 Subject
Indigenous peoples -- North America
Abstract
"From 1900 to 1930 Edward S. Curtis traveled among the Indian tribes of western North America and prepared a comprehensive written and photographic record of their vanishing cultures. His magnificent work, The North American Indian, from which all the materials in this book have been selected, consisted of twenty volumes of illustrated text and twenty portfolios containing more than 700 large-sized photogravures.

The Vanishing Race, originally published in 1976 and now available for the first time in a paperback edition, is the first selection of both text and photographs from Curtis. There is something here from each of the original twenty volumes, offering the reader and opportunity to relive with the Indians some of their rich existence - religious beliefs and practices; myths, ceremonies, and songs; descriptions of intricate and skilled arts and hunting practices; and heroic tales.

Curtis was keenly aware that the ceremonies and customs he observed would soon disappear as "civilization" eliminated the last remnants of traditional native American culture. His ultimate achievement was to expand our view by presenting, via words and pictures, western Indian peoples and their great diversity. These pages testify that Indians are not, in fact, a vanishing race in the manner which Curtis thought they were."--Back cover.