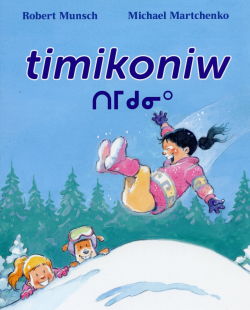 Subject
Cree language -- Readers
Abstract
Robert Munsch's book Deep Snow translated into Cree.
Biblio Notes
Language Note:
Text in Cree and syllabics.

Responsibility:
Author, Robert Munsch ; illustrator, Michael Martchenko ; translator, Susan Dion ; editor, Tina Wellman ; transcribed into syllabics by, Jacey Metchewais ; edited by, Gloria Gladue, Wayne Jackson, and Lena Lapatack.