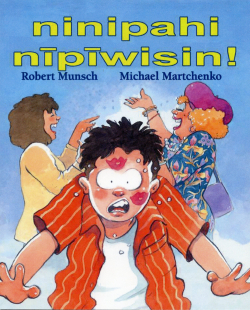 Subject
Cree language -- Readers
Abstract
"Andrew's mom is always embarrassing him. When they go to the mall to buy new shoes, she does it again and again. But this time, Andrew and his friend Taylor-Jae have a plan!"--Back cover.
Description
28 pages : color illustrations ; 25 cm.
Biblio Notes
Language Note:
Text in Woodland Cree dialect.