Lakota language Lakȟótiya wóglaka po! = Speak Lakota! : level 1 Lakota language textbook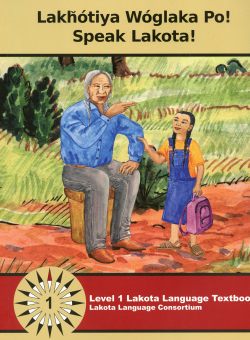 Subject
Lakota language -- Study and teaching
Abstract
"The Speak Lakota textbook series is designed to effectively create a basis for language proficiency using proven language-teaching methods.

Textbook features include:
- 24 Lesson units
- Linguistic and pedagogic consistency
- Incorporation of all major local vocabulary variants
- Content-approval by leading Lakota language authorities
- Detailed teacher's guide
- Numerous lesson activities and games
- Full contextualization of vocabulary through images
- Flexibility of use, including self-study"--Back cover.
Description
110 pages : illustrations (some color) ; 28 cm.